Feishu Meetings provides you with an
efficient, easy, and collaborated
meeting experience to enable smooth communication with team members wherever you are.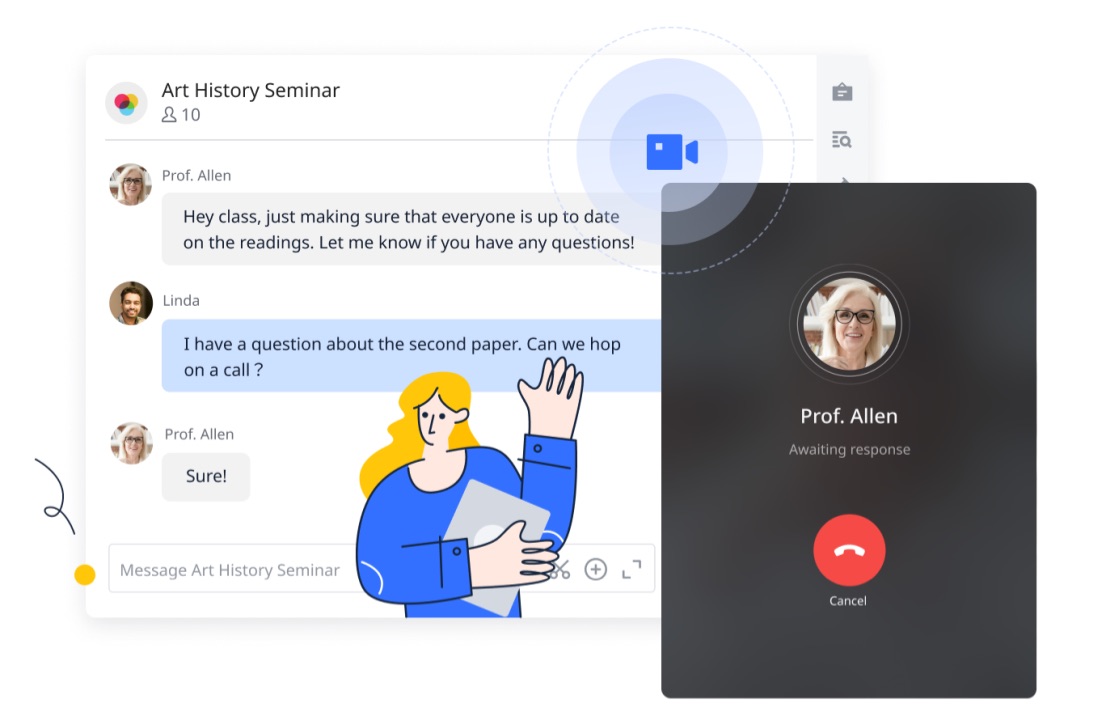 Initiate or join a meeting
•

​

📅 When you schedule a meeting, you can view the availability of your team members in Feishu Calendar, create an event, and reserve a Feishu room online. Feishu Meetings supports up to 1000 participants in the same meeting.
•

​

🗣 You can click the meeting icon in the upper-right corner of a group or a user conversation to initiate a temporary meeting for quick communication.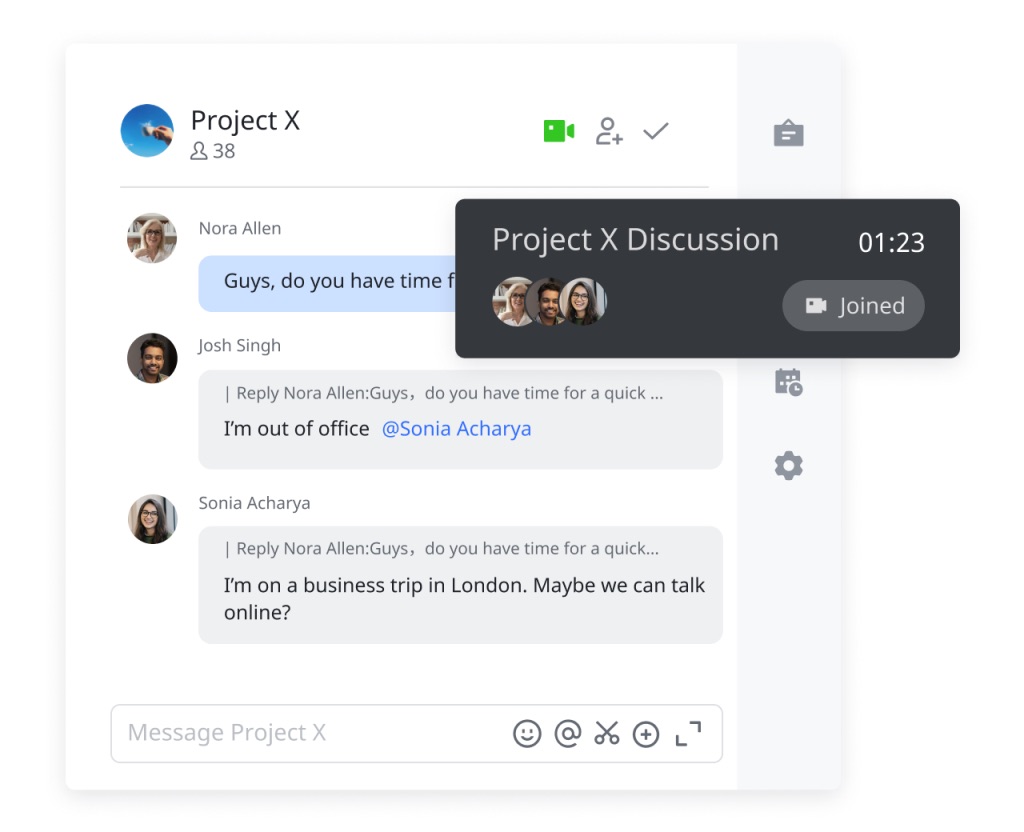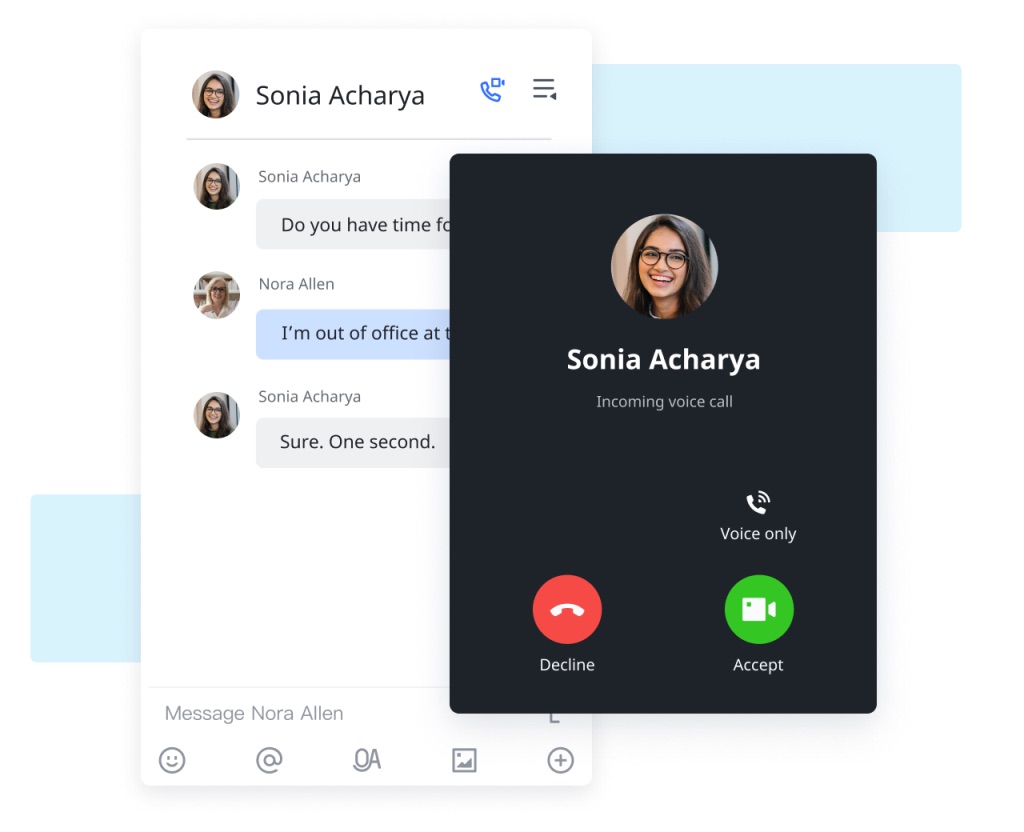 •

​

🗳 What if a participant doesn't have Feishu yet? No worries. Send a meeting invitation to them and they can easily join the meeting

through a browser on PC

.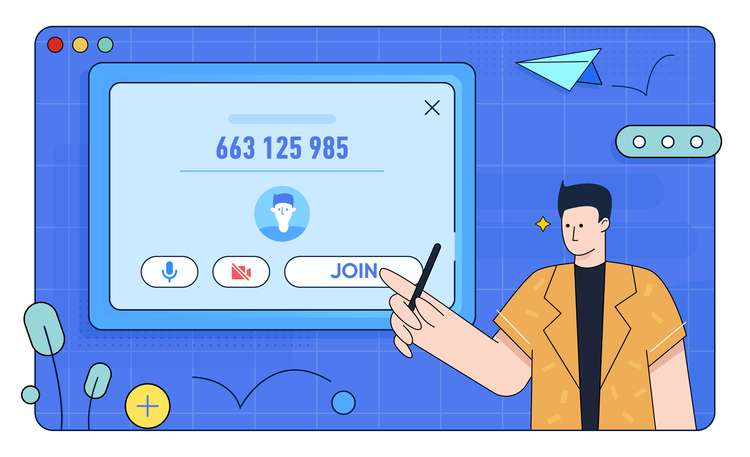 Make DIY special meeting effects to add to the fun
•

​

🐶 When the environment is noisy, you can also enable the

Background noise reduction

feature to mute the "keyboard tapping sound" and "dog barking" at home.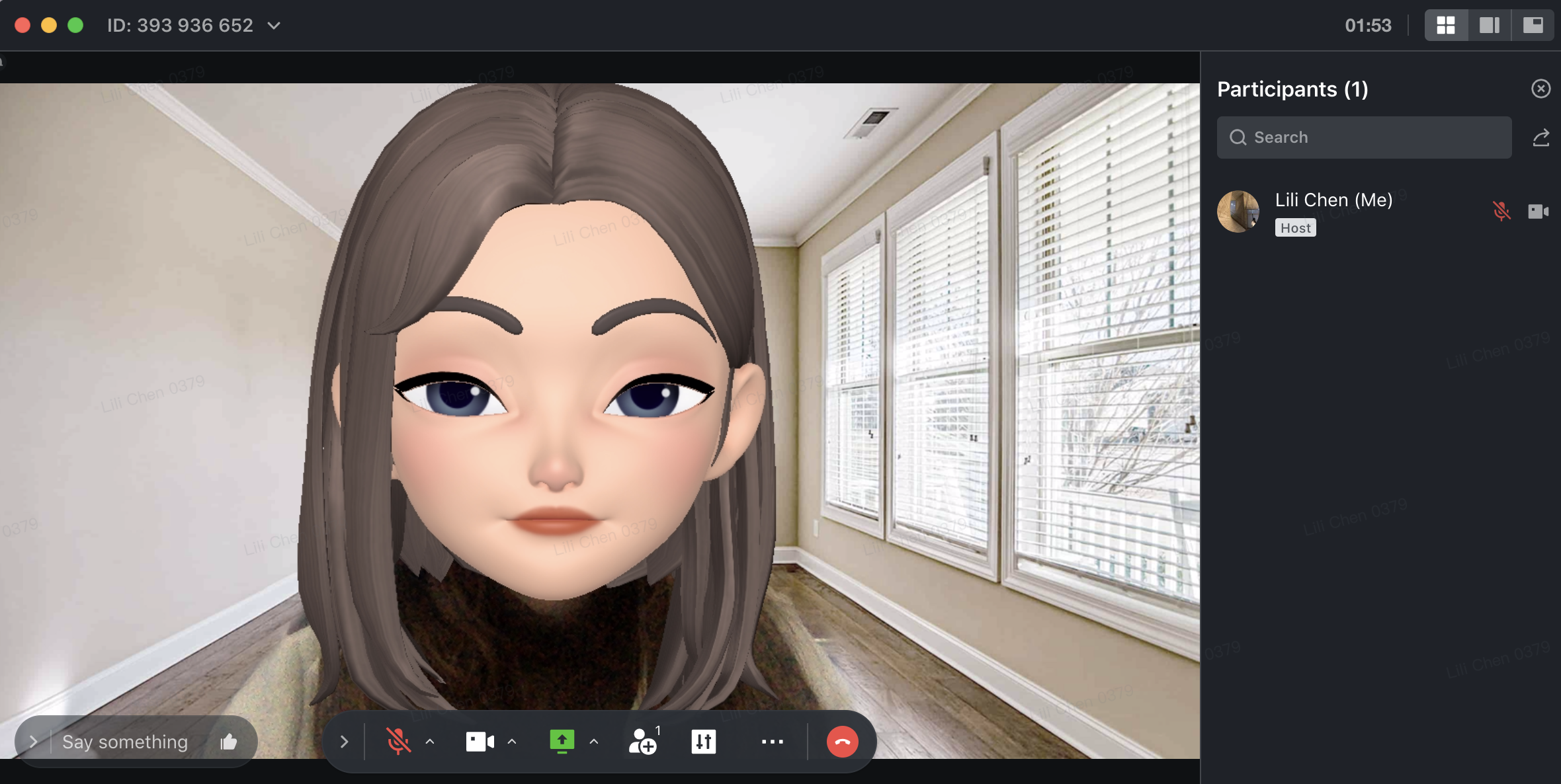 Communicate to create
More intelligent shares of content
•

​

🖥 What is the must-have feature in a meeting? Screen sharing of course! Feishu Meetings provides you with an upgraded version of "screen sharing".
◦

​

In traditional "screen sharing": Larger, larger! Font is too small to see the text clearly. I am so worried! Privacy on the desktop can be disclosed unexpectedly.
▪

​

Inter-screen collaboration: No need to open the Doc, and participants can write a Doc together in the meeting window.
▪

​

Share relay: You can easily switch between hosts and transfer the sharing permission to let participants share content one by one.
▪

​

At your own pace: You can determine your own pace of reading.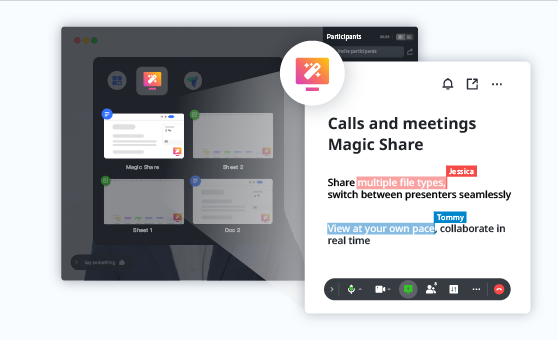 Share more diversified information
•

​

👍

Add likes to in-meeting chat messages

to make your meeting "brisk and lively". You can use emojis to express your moods or send text messages for quick communication.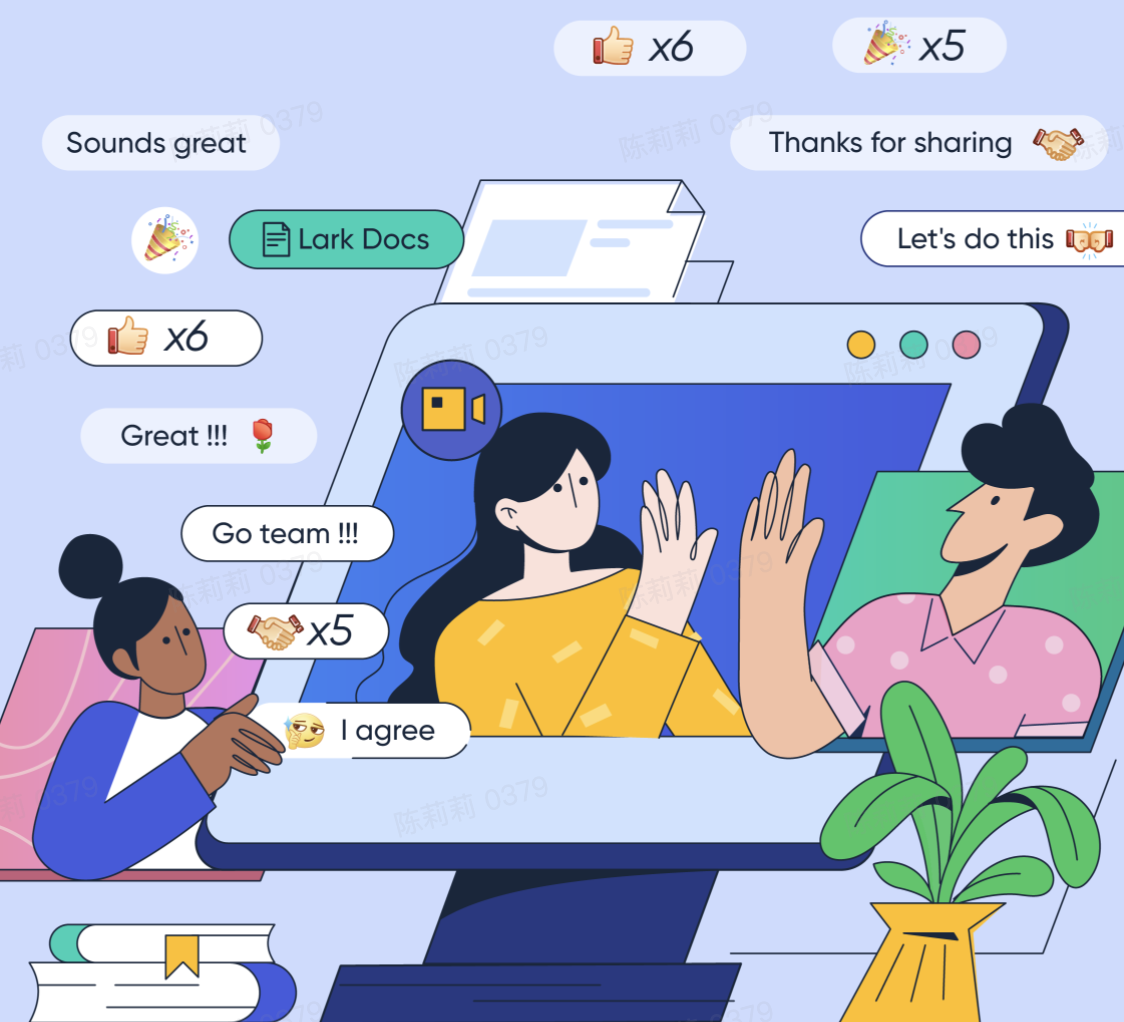 •

​

💡 Didn't get the meeting context? Missed out on some key points? Worried about the language barrier?
"Enable subtitle"
with one click to convert voices into text in real time for multi-dimensional transfer of information.
Feishu, Fei for fly, in Chinese-English translation
and Shu for book, in information richness.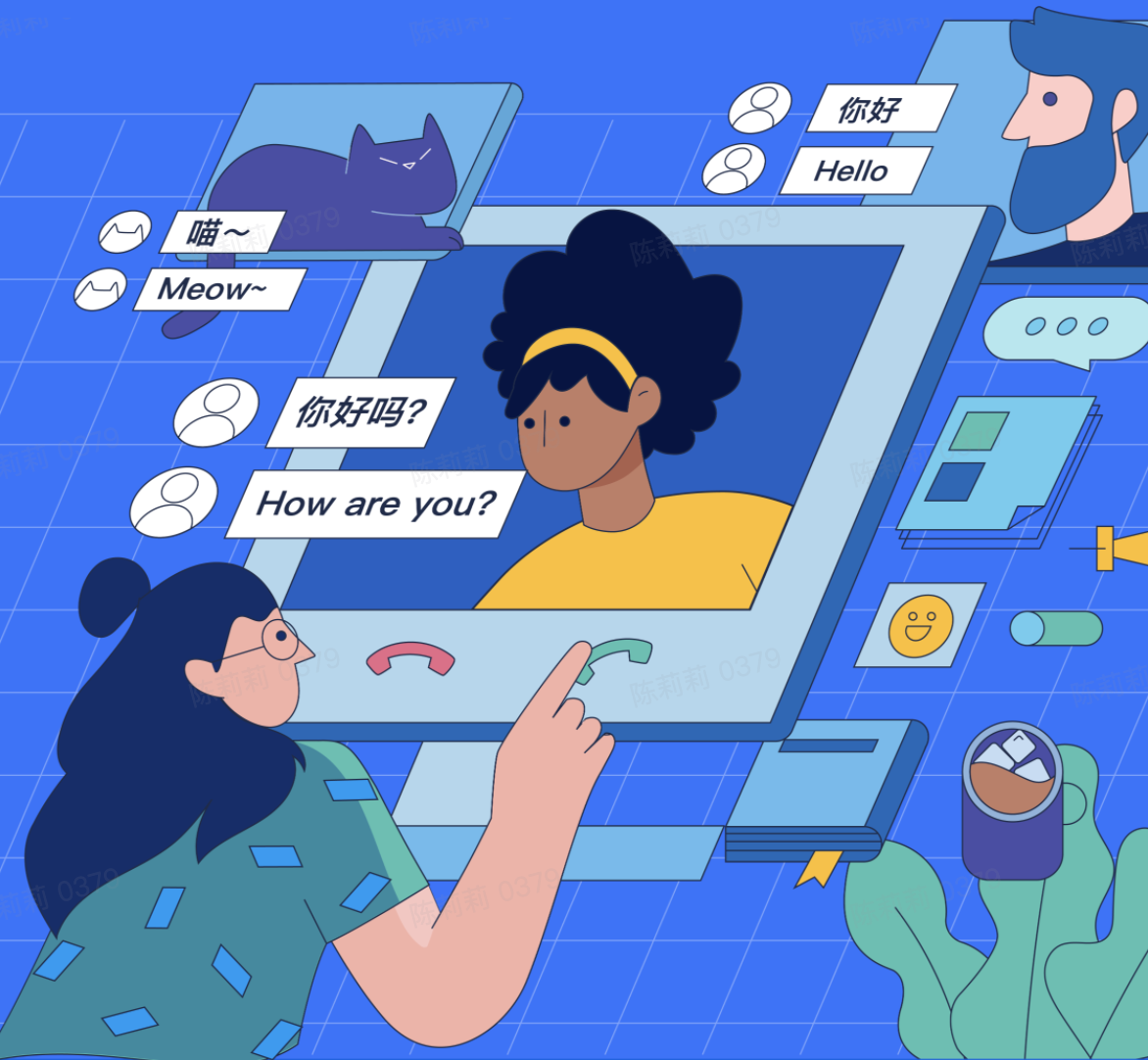 Richer ways of presentation
•

​

👥

Dynamic presentation

of three figures, figure display in nine

blocks in a three-by-three arrangement

, sharing screen in a fixed area, and multiple ways of presentation at your choice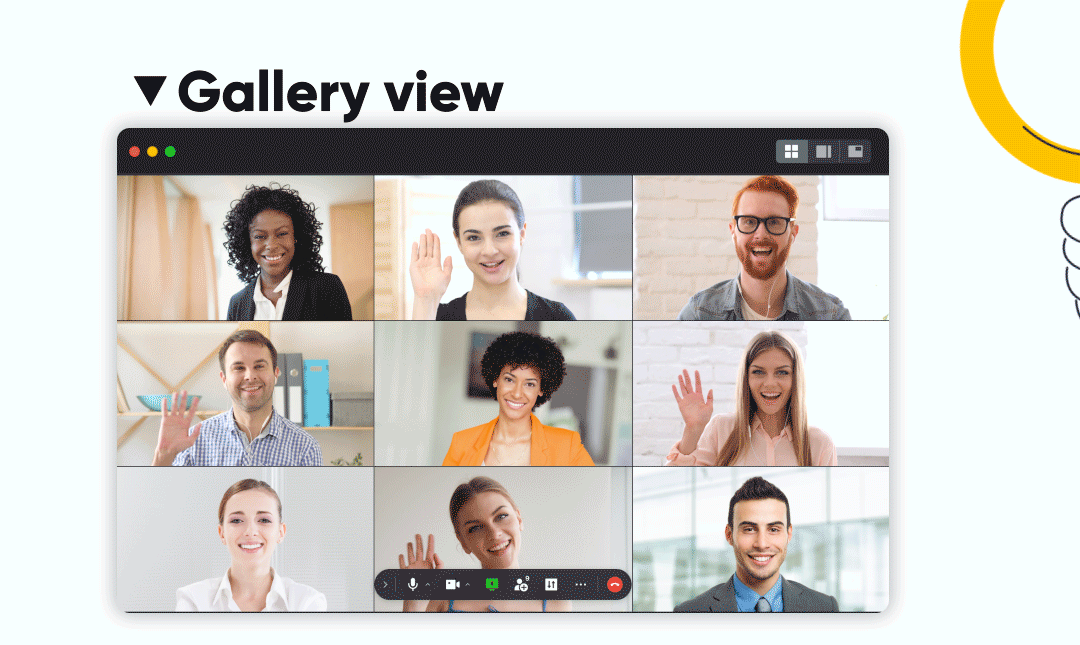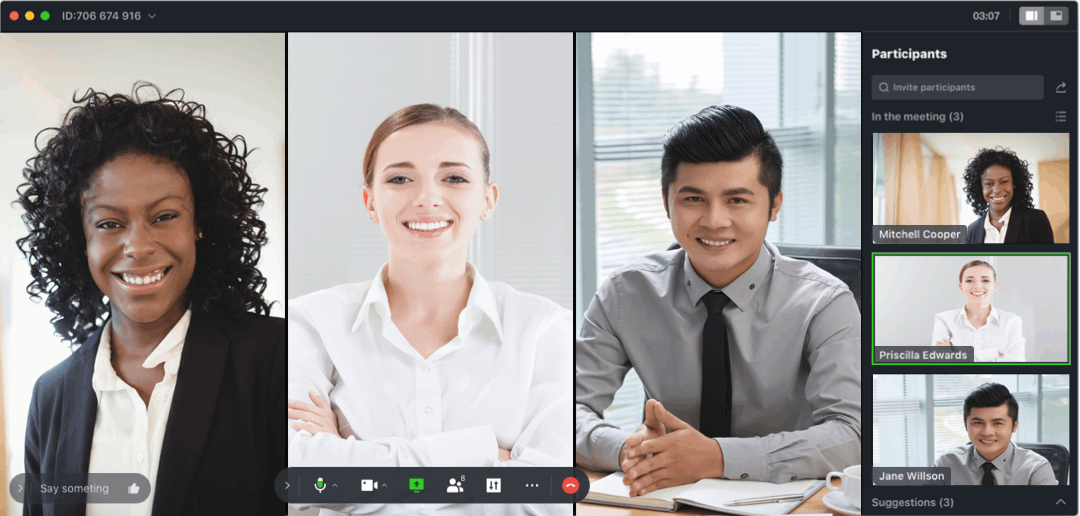 Output structured information
•

​

Slow organization of meeting minutes? Less efficient meeting reviews?

Feishu Minutes

is here to help you!
⏭ Record a meeting or upload your own audio or video file
📒 Then voices can be automatically converted to text, and intelligent notes can be generated to extract key information and facilitate searches and translation.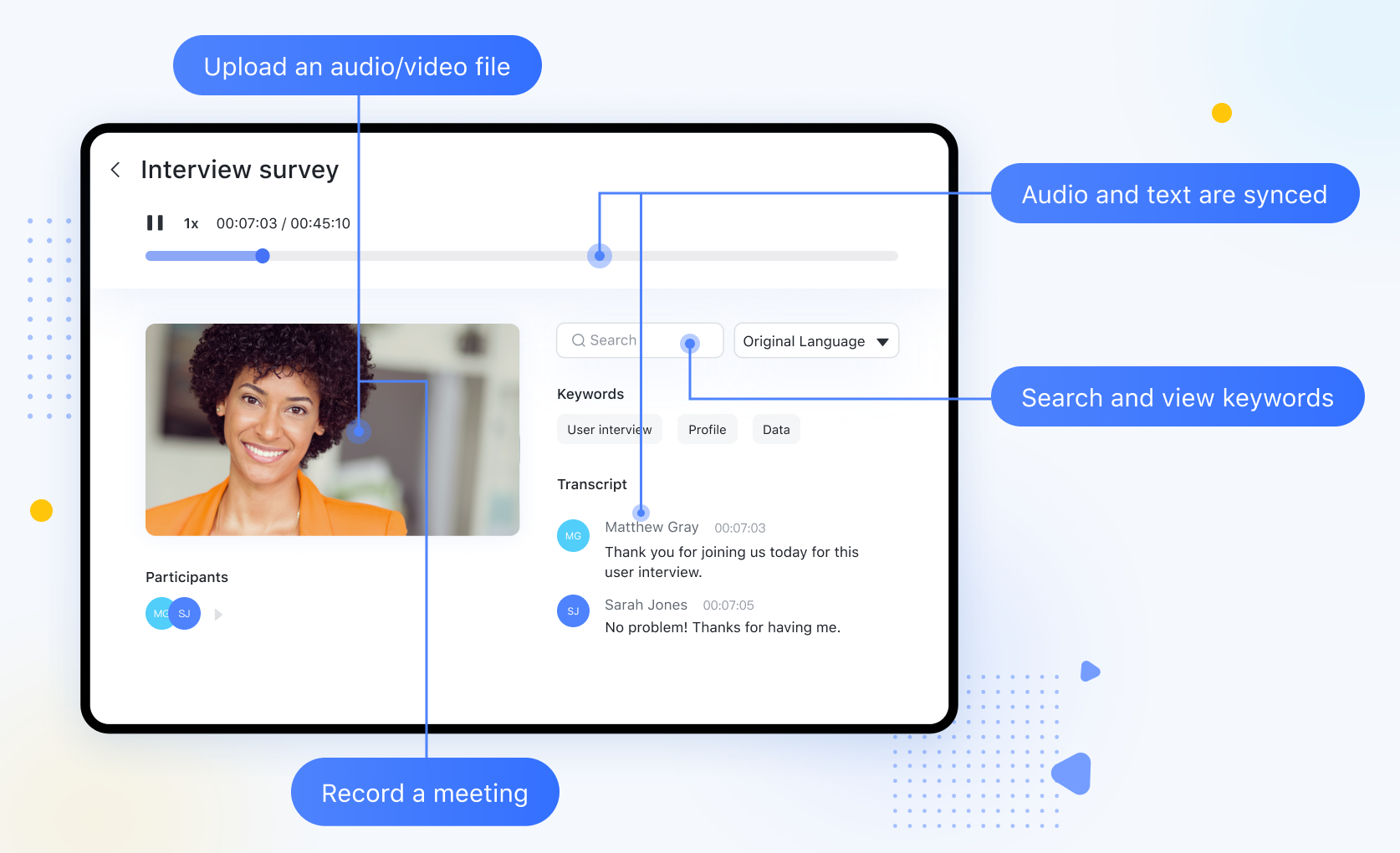 Maintain meeting security and order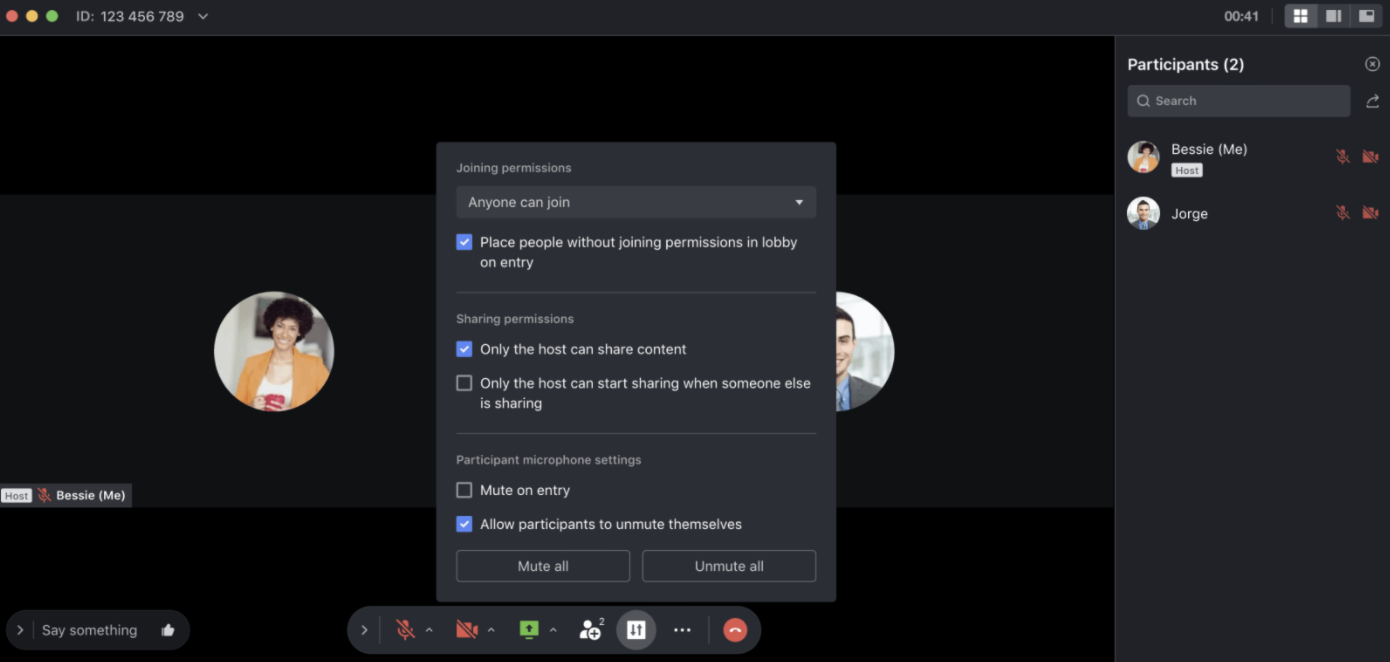 High quality audio and video
•

​

High-definition video, high-fidelity audio, and low latency
•

​

Encryption for the entire flow and 99.5% connection rate