During Double 11 , posing a very exciting and yet challenging time for the e-commerce industry.
A double 11 promotion project usually consists of several sub-projects, such as the selection and promotion of hot products, a smooth platform operation, etc.
Each sub-project requires flawless coordination and synchronization with different departments. For example, the promotion of hot products involves product development, design, sales, marketing, etc.
Effectively coordinate and collaborate with Feishu Projects
Review and track group messages, documents, to-dos, milestone plans and team progress timely.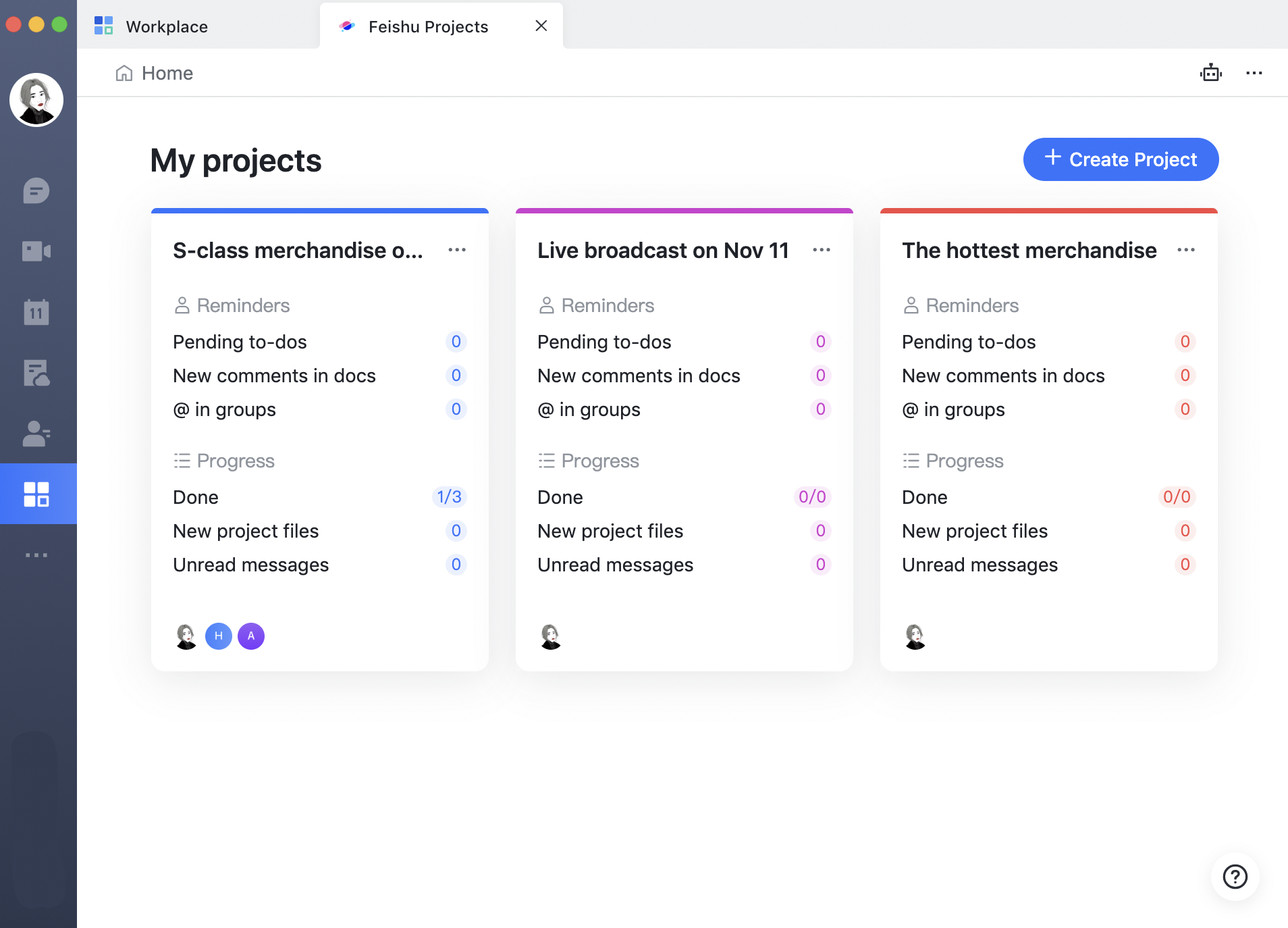 🎈Add members and group chats to create a virtual workspace
Don't worry about confusing group files and tasks anymore.
You can create a separate collaboration space for each sub-project. For example, for an S-class merchandise operation project, you can add relevant colleagues as members and associate various discussion groups with different divisions, such as Product Development and Sales groups.
In this virtual workspace, project members can focus and keep track of project-related group chats, documents, and other key information without worrying about omissions or confusion.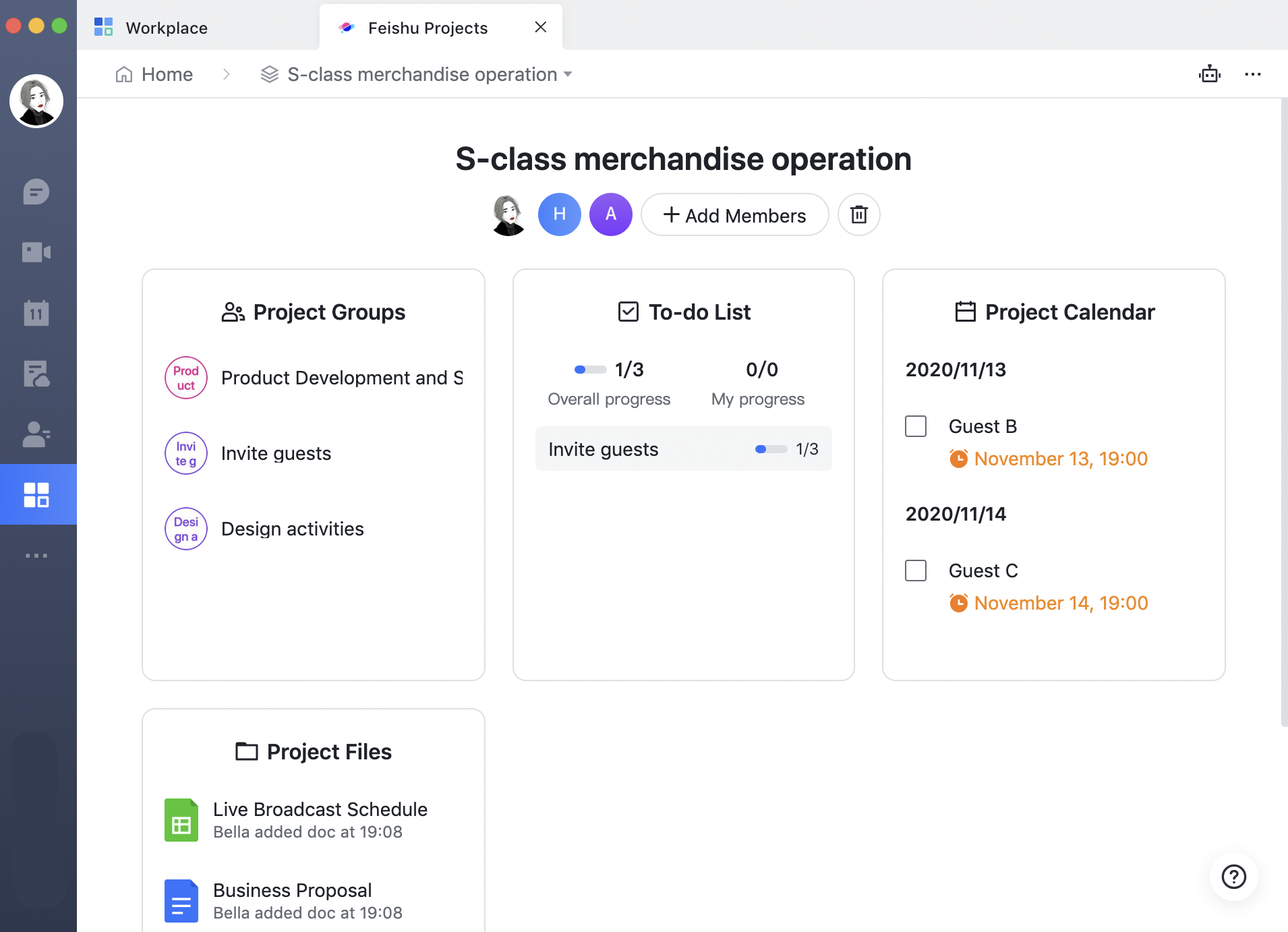 🎈Automatic summary of group files to store shared resources
Say goodbye to repeated management and sharing of documents.
The documents in various project groups, such as Product Developmet group, will be automatically summarized and stored in the
Project Files
. Project members can quickly search the documents they need and access their latest version.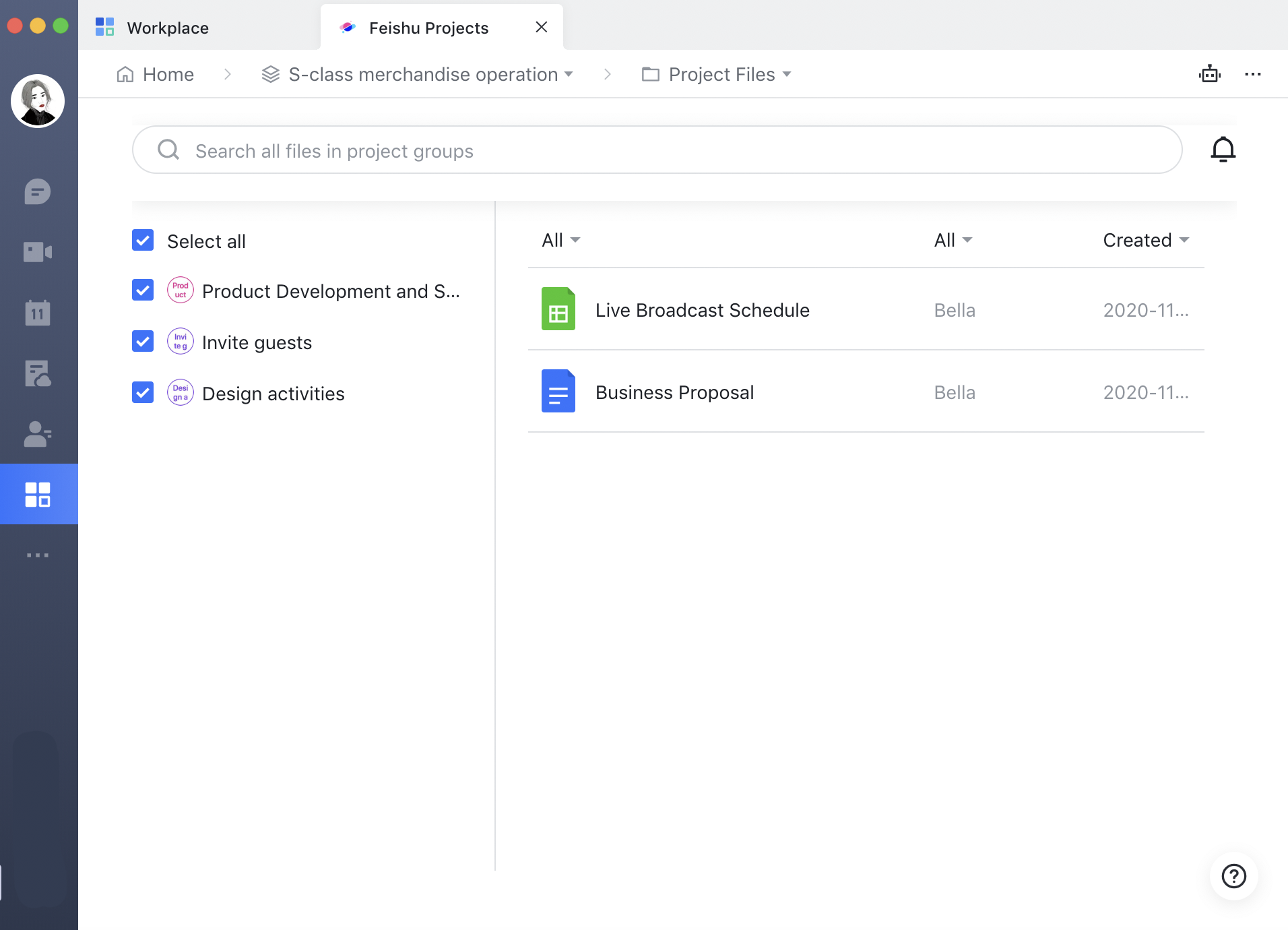 🎈Use Calendar schedules and to-do lists to establish an intelligent synchronization mechanism
Task assignment and progress tracking are always visible.
You can add key nodes of the S-class merchandise operation project in the project calendar and set key tasks in the to-do list. You can also specify the responsible person and add a deadline for every event. At the same time, the progress visualization and automatic reminder of expired tasks can ensure the synchronization and intelligent tracking of the whole project.