If your company firewall forbids UDP and TCP port communication, which impacts the usage of Feishu Meetings, you have two solutions to this problem:
2.

​

If you use a proxy, configure the following three items:
a.

​

Signaling proxy service:
i.

​

Configure the service in Feishu. For details, see
i.

​

Configure the media proxy through Feishu Admin, as shown in the figure below.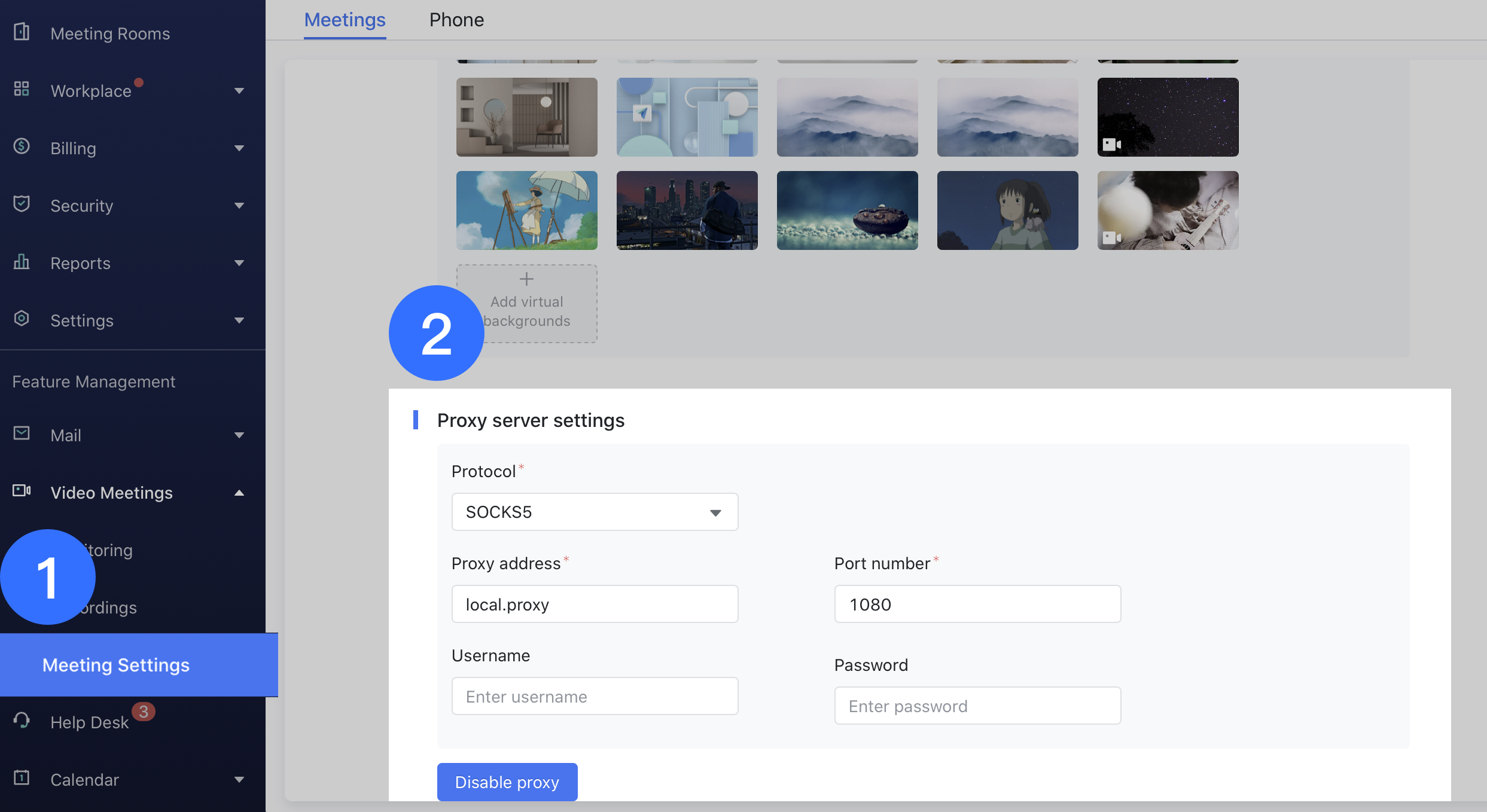 Note: In upcoming Feishu versions, you can add PC client proxy configuration on the Feishu Suite page.
Check your company's firewall configuration.