Help Desk is a platform developed by Feishu for enterprises to integrate internal intelligent service accounts. By combining AI bots and human agents, Feishu Help Desk provides smart customer support solution for instant and effective communication. Employees can help themselves through the Help Desk.
This article illustrates how to use help desk bots in group chats.
When team members have a discussion in a group chat and come across some questions like IT issues or fina
cial processes, they can simply add the bots of the corresponding help desks into the chat and @mention the bot to get the answer they need.
1.

​

Add a help desk bot to a group chat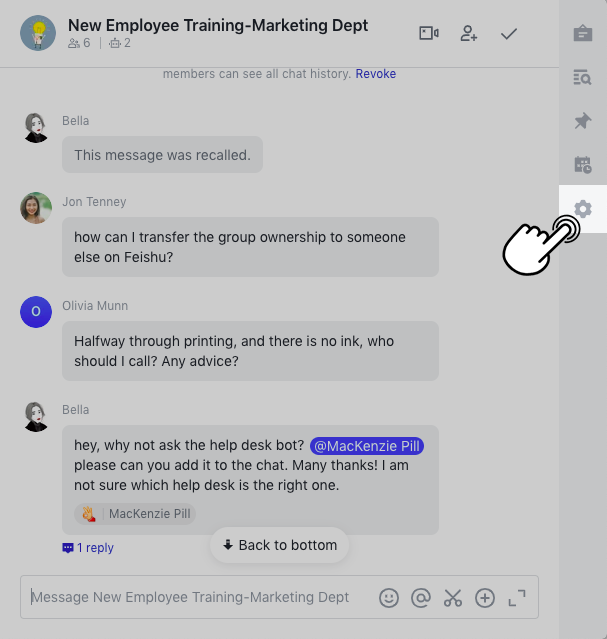 1.2 Click
Add Bot
on the
BOTs
page, and then browse to select the help desk bot you need.
Note:you cannot add the bot if the help desk is not available to you.
2.

​

Use the bot in two ways
2.1 @Mention the bot with a question
The bot may then send you some relevant questions, and you can click on a question to check the answer.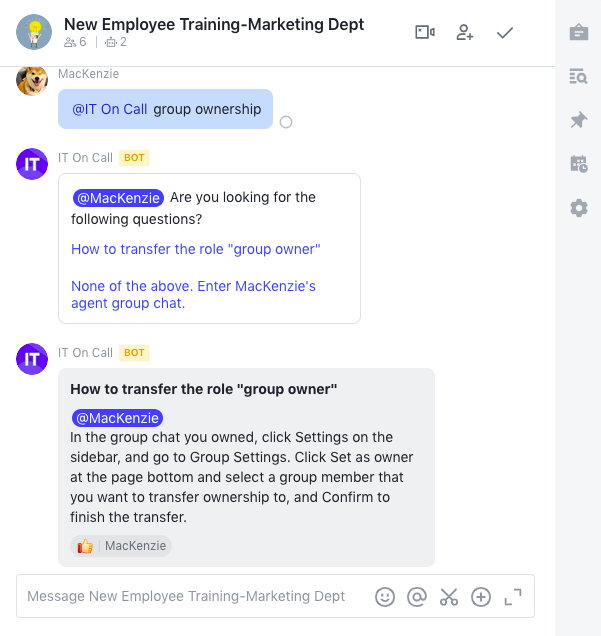 2.2 @Mention the bot without any question
The bot may then send you a category card. You can click on the category to check if there are the answers you want.
If not, then you can click on another category or click to join the agent group chat as mentioned in the
step 2.1 for human agent services.