1.

​

Bitable is now available
When using Docs or Sheets, you can insert Bitable to easily group information, and use mobile to view or edit content. You can also switch to grid and kanban views in Sheets to easily follow up on tasks.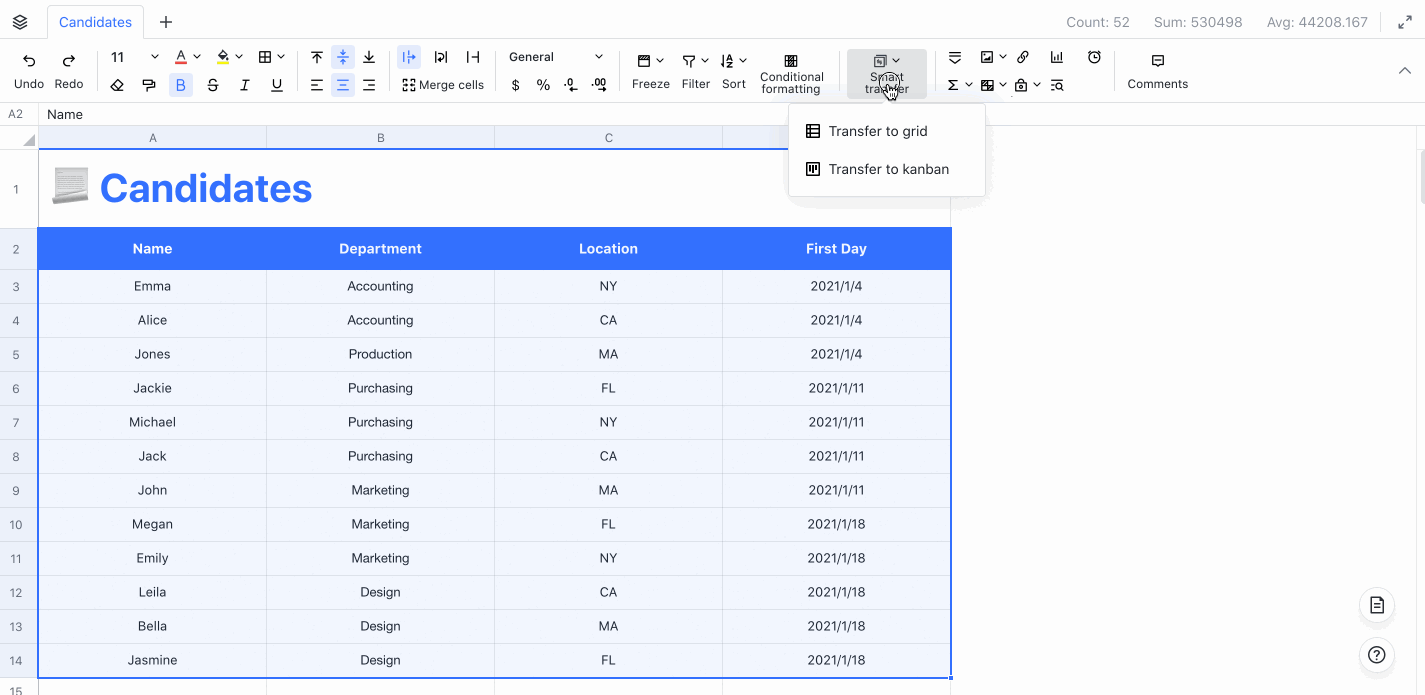 When using Docs on mobile, you can slide to comment, copy, cut and delete a paragraph or sheet.
3.

​

Export specified cells to an image
When using Sheets on mobile, you can export a specified or an entire range of cells in a sheet as an image, and share it with others.
4.

​

Export Docs or Sheets in multiple formats
You can export Docs in Word or PDF formats, and Sheets as Excel files to easily share them with others on mobile.
New enterprise cultural exchange platform
Enterprise culture development app is now available! Organizations and individuals can share articles with written and visual content, providing a new solution for information management and promotion.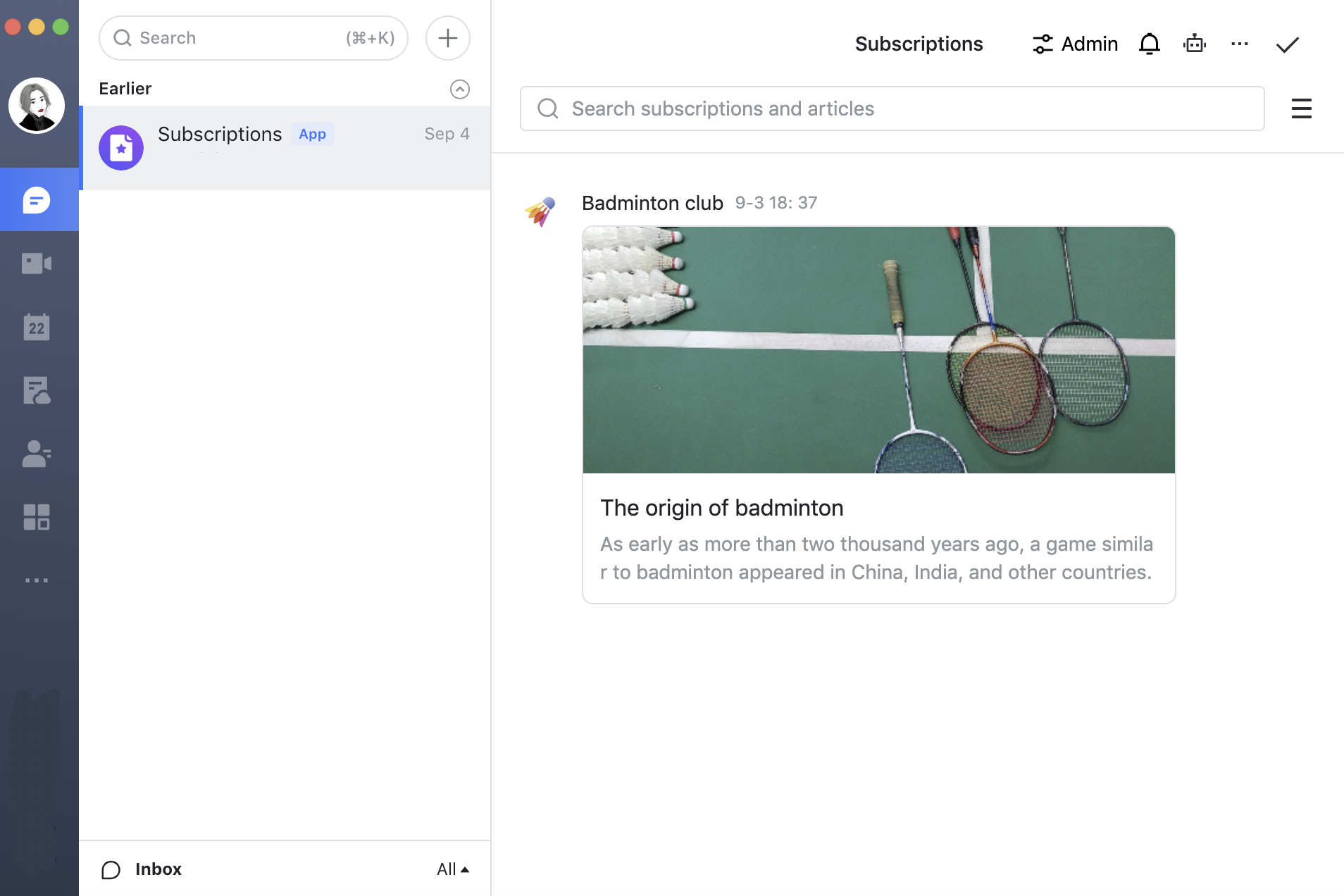 Light mode is now available in video meetings to bring you a brand-new user experience!
There is now a new three-level directory to clearly display more information.
💡 Want to know more about feature changes? Click
Change Log
to find records of new features and improvements.
❤️ Tip: You'll receive update notifications when new versions are released. You can also click on your
profile photo
to check updates in
Settings
-
About Feishu
.