Q: Who's an administrator?
A: If you don't have administrator permission, please go to
Feishu Admin
where you'll be asked to contact
@someone
, the super administrator of your current team, to grant you permission.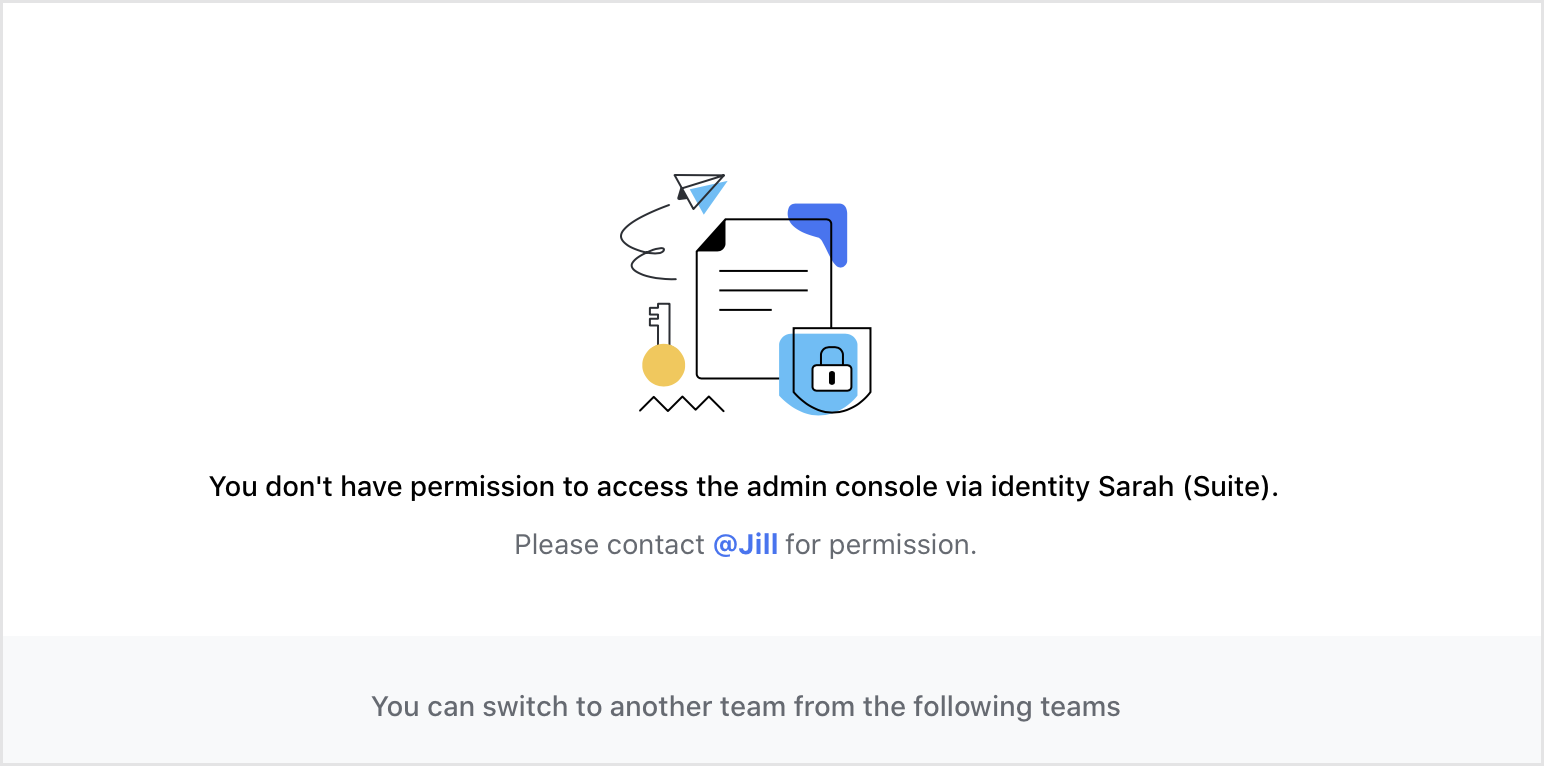 If you're a super administrator, you can go to
Feishu Admin
>
Company Settings
>
Administrator Permission
to view the administrator list.
Note: The user who creates a team in Feishu will automatically become its super administrator, being able to flexibly configure organizational structure, company information, meeting room information, and security settings in Feishu Admin.
Q: How can I become an administrator?
A: If you need to use administration features, please request permission from the super administrator, following the procedures described above. For more information, visit
.