At the bottom of each document, you can see the documents that are mentioned and backlinked by this document, as well as the reference relationship map between these documents. When you reference a document in your document, a bi-directional link will be automatically established between the documents. This helps you efficiently manage your Docs, discovering hidden connections to promote information flows and inspire creative ideas.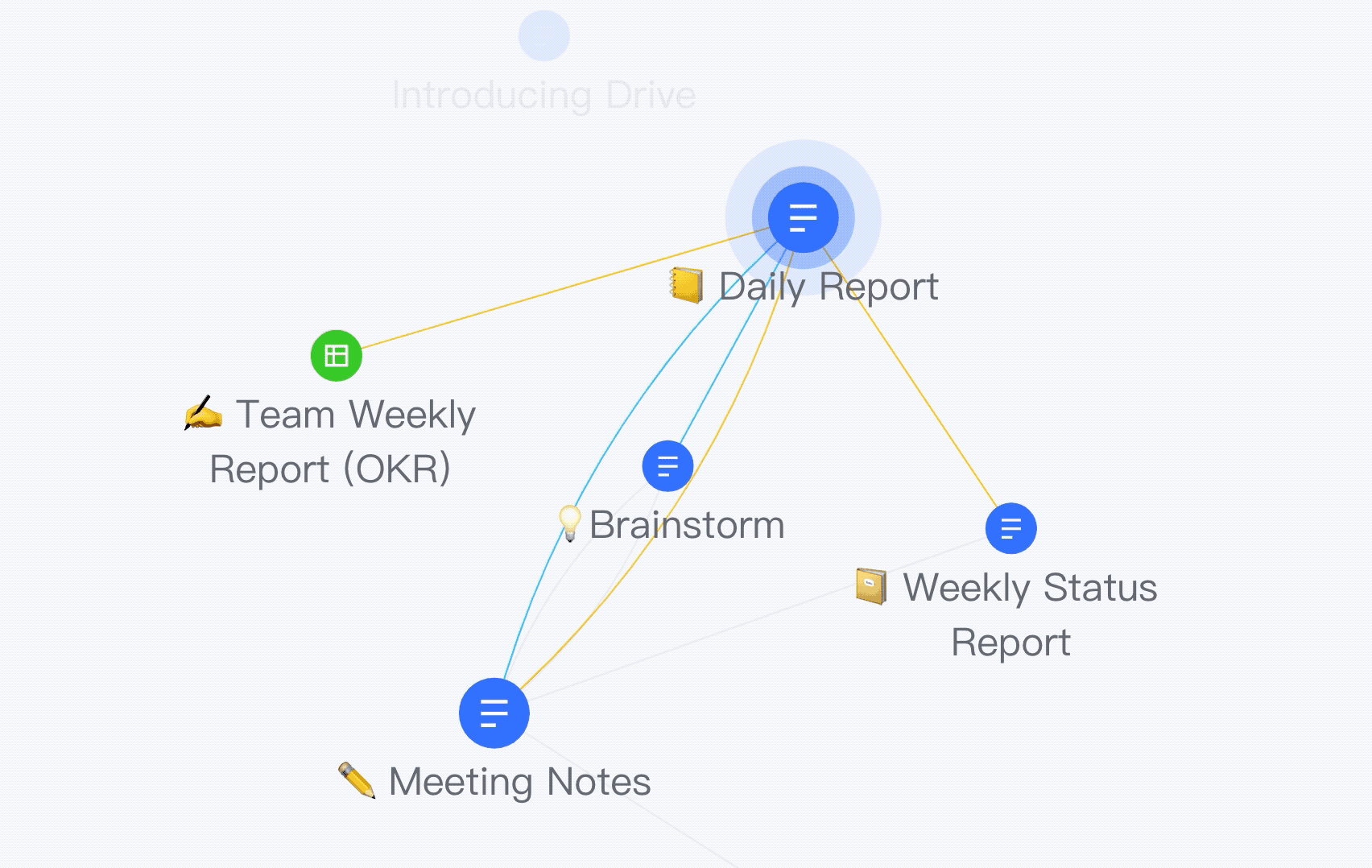 You can insert a mind map into Docs and edit it in collaboration with other team members to creatively visualize and track thoughts. With this feature, you can save the effort of exporting, taking screenshots and pasting them again and again, as you do in other mind map software.
You can insert code blocks into Docs to clearly show your code. Docs can automatically recognize more than 65 programming languages such as C, Java and Python, and highlight code according to the syntax. Docs also supports one-click code wraps to accurately display your code.

You can now insert Jira Issue in Feishu Docs. In each question, there's information about question type, keyword, theme, and status. You can also obtain the latest data with a click. Compared with Jira Filter, Jira Issue is more user-friendly as Docs can automatically recognize information once links are pasted, and you don't have to configure filters. In addition, Jira Issue allows other content to be easily integrated in Docs. You can insert a Jira Issue in a sentence and set its title, quotation, font style, task list, etc.
You can use Jira Issue in documents to follow up on the progress of a project; make to-do lists to have a clear view of the completion status of tasks; or aggregate user feedback to facilitate the flow of information.

Open API supports developers to call the document API and complete operations such as creating and editing documents.
APIs could help your applications generate reports, batch create documents or support other automation scenarios.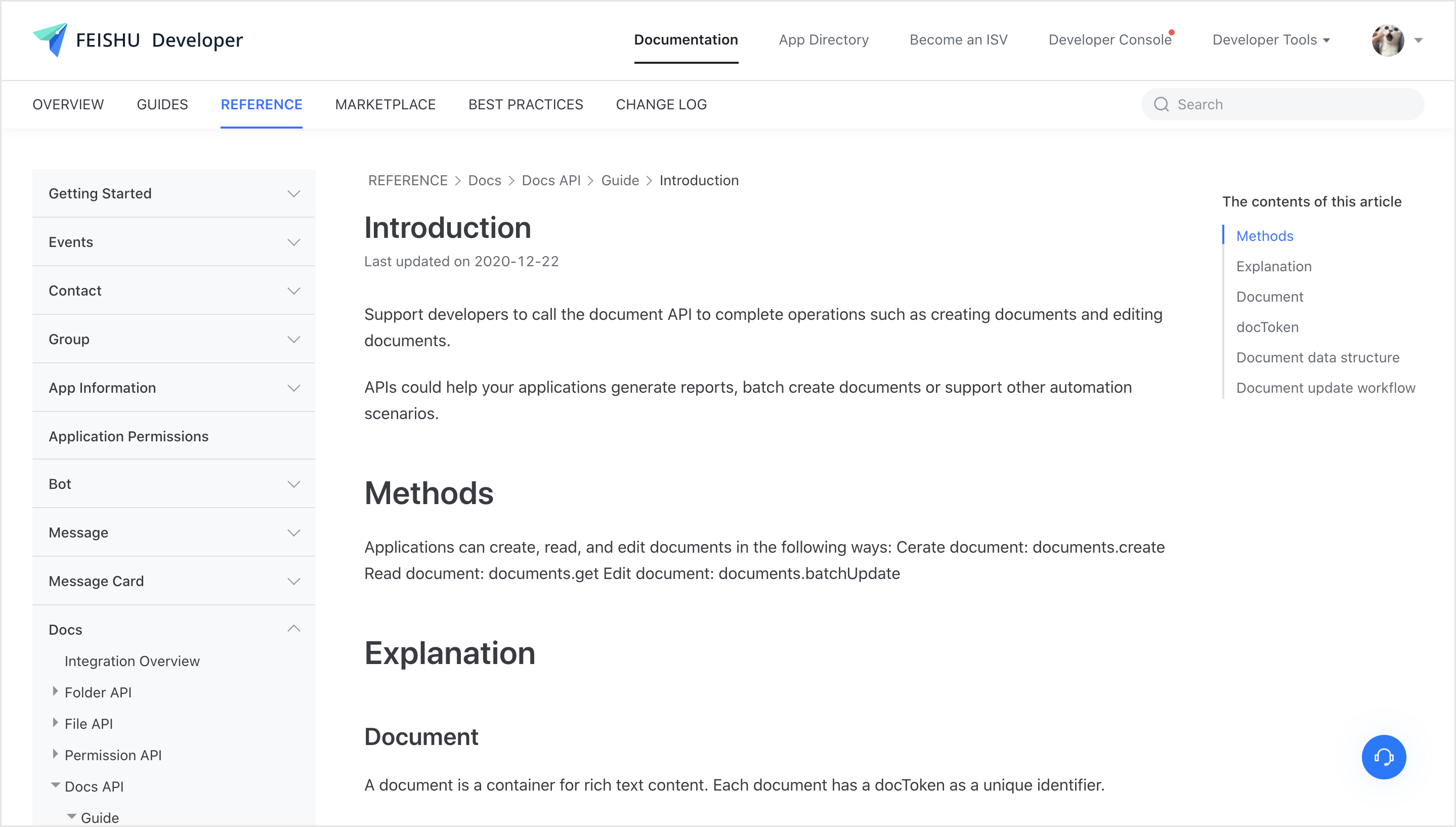 Docs Component allows you to embed Docs in third-party systems to view, edit or comment. By connecting all your documents through Docs Component, you can power up your workflow without manually synchronizing content between channels or devices.