You can insert and edit highlighted blocks in a document and apply emoji and background color to them. This way, the keys points and reminders can stand out from the text, making it easier for readers to focus on them.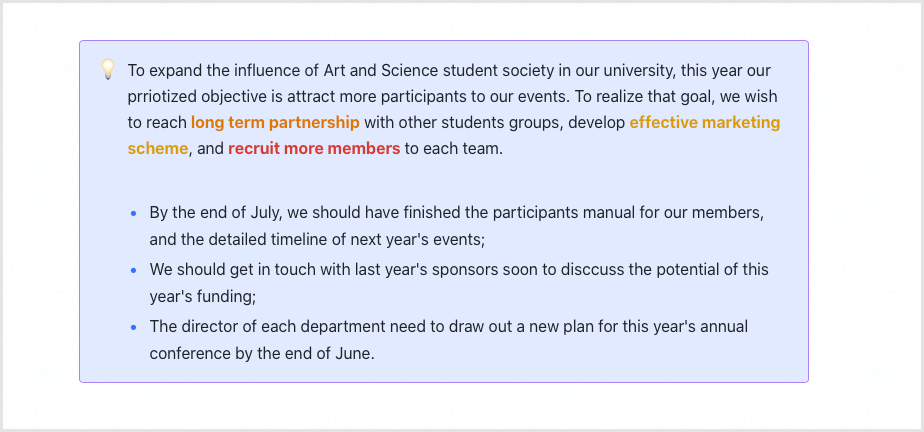 Insert a highlighted block
In the
+
toolbar on the left side of a document, select
Highlighted block
to create one in the default style.
Hover your mouse over a highlighted block and a toolbar will appear on top.
•

​

Modify color

: Hover your cursor over the 🎨 icon. In the color panel you can modify the

Text color

,

Border color,

and

Background color

of that block.
•

​

Reset

:

You can click the button to restore the highlighted block to the default style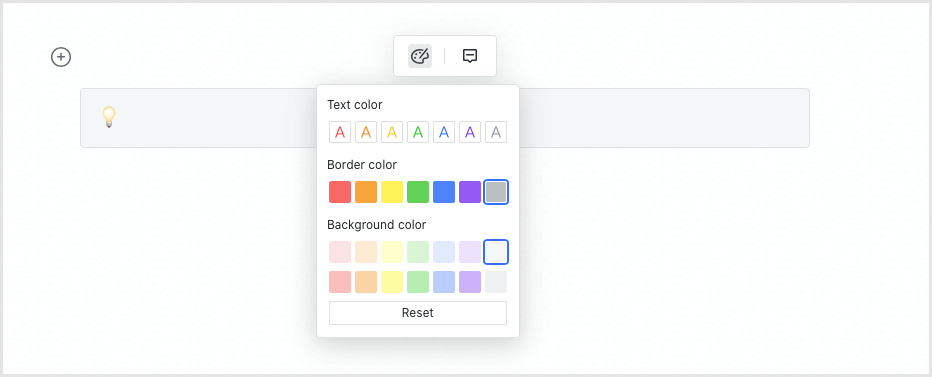 Click the emoji icon on the left side of a highlighted block to open the emoji panel.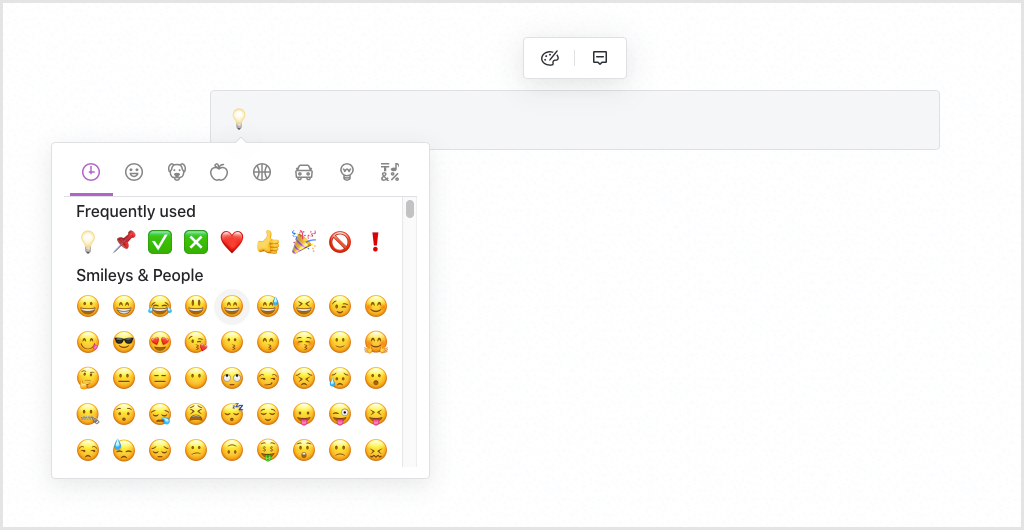 What kind of content is supported in a highlighted block?
You can add text, emojis, titles, numbered lists, bulleted lists, task lists, inline code, hyperlinks, and @mentions of users or documents.
Can I modify the text style in a highlighted block?
Yes. Select the text you want to modify and choose the desired style in the floating toolbar on top.