Reminder is a tool that provides customized or periodic reminders. You can set personal event reminders, group reminders, and collect group members' feedback on current events.
I. Who can use Reminder
Reminder is available to all users. 
II. Install Reminder
Note: The company administrator has obtained Reminder in App Directory. 
Go to Admin Console.
Locate Application Tab on the left and select App List. 
Select the Google Drive Connector and select Get to install it. 
III. Configure Reminder 
Set up personal reminder
1. Log in to Feishu and search for Reminder in the search bar in the upper left corner.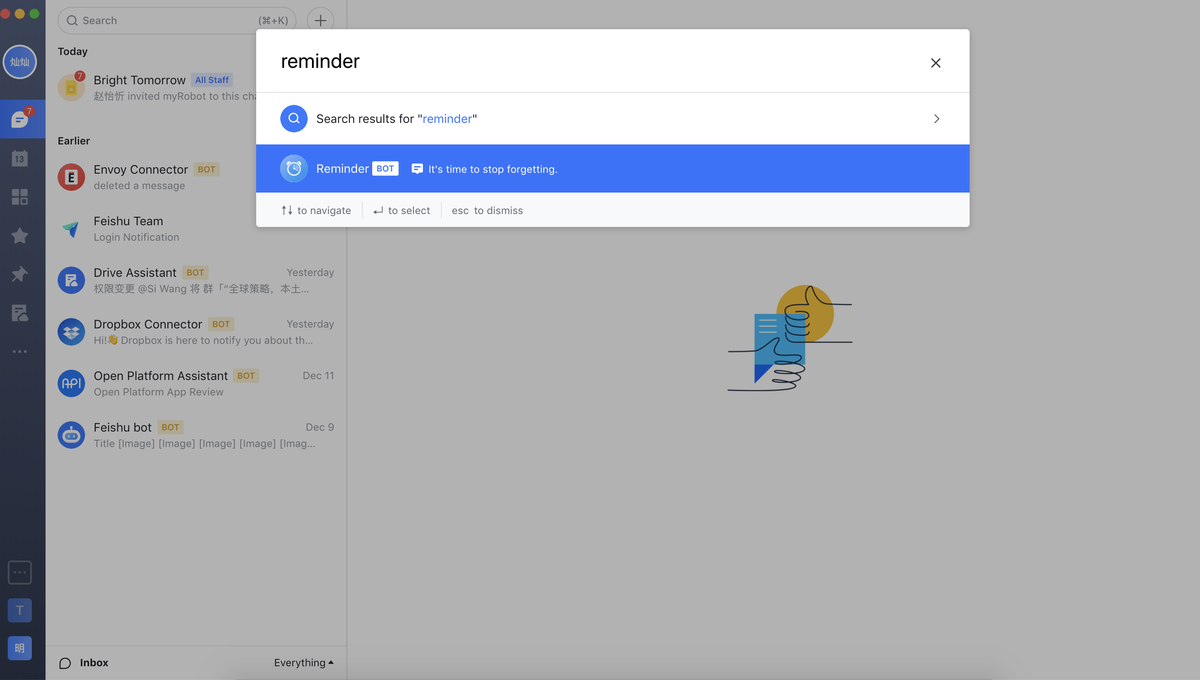 2. Enter a task name in the chat.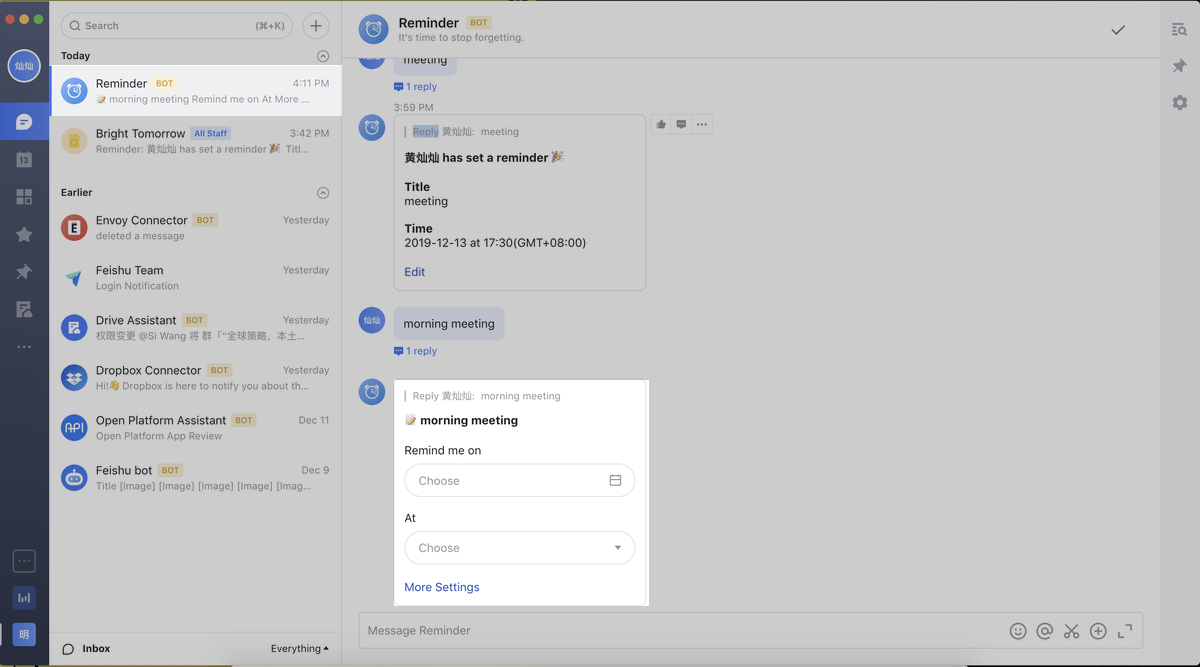 3. Fill in the specific day and time.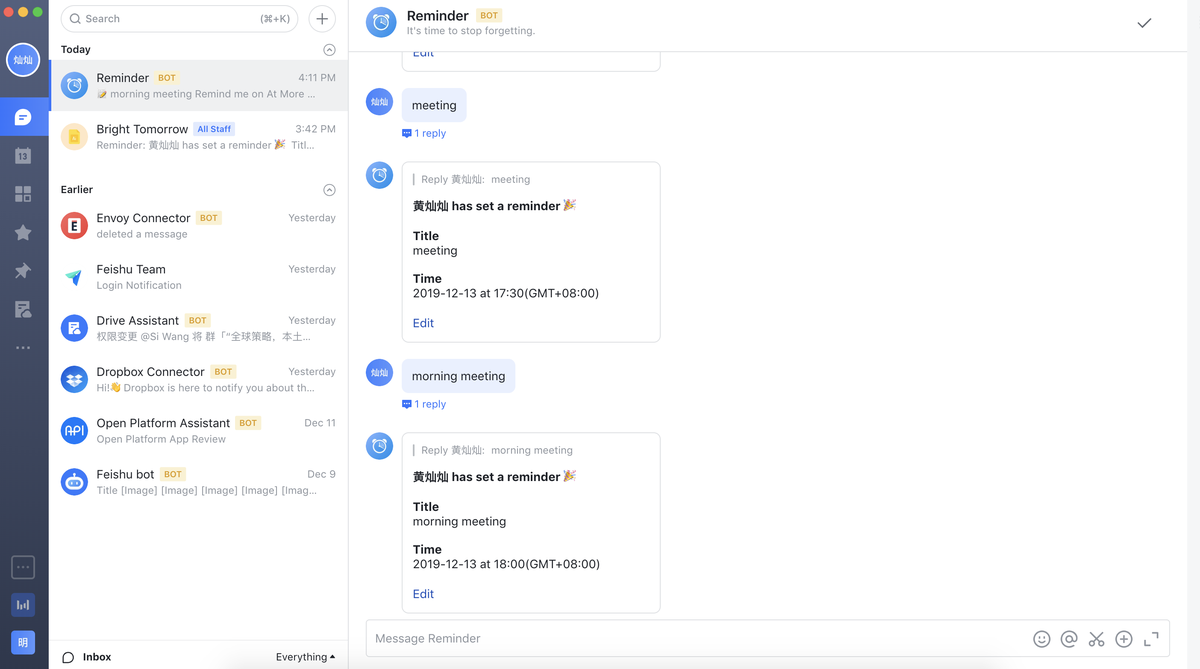 Set up

group reminder
1. Enter in group chat. 
2. Click Settings.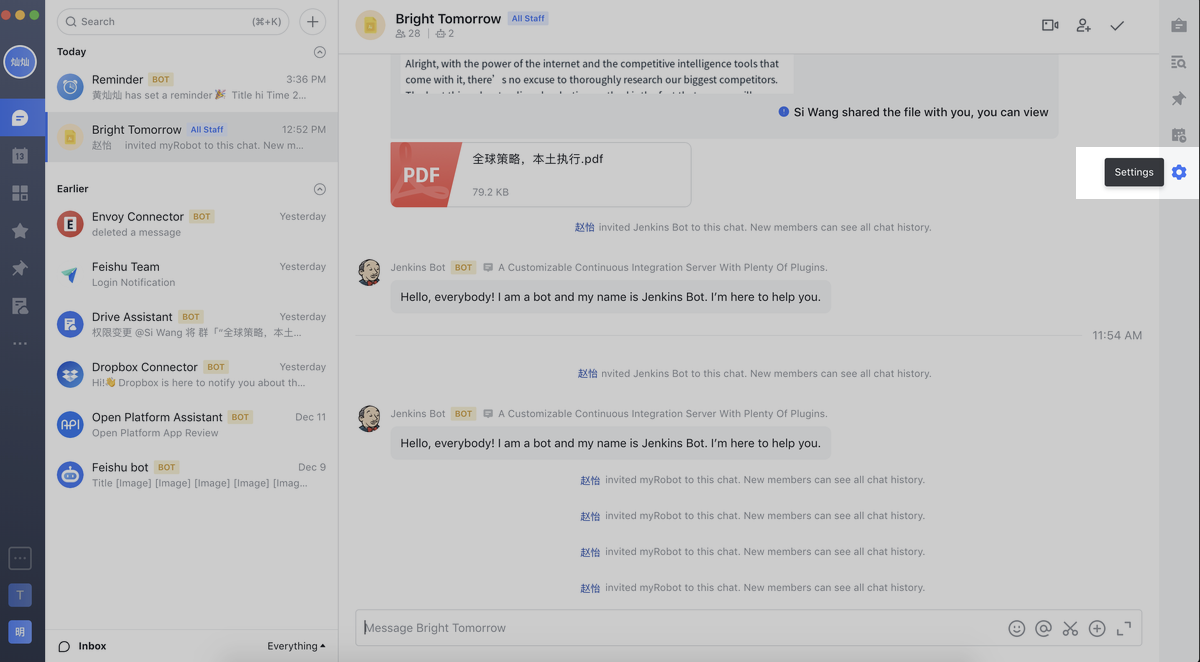 3. Select BOTs 
4. Click Add Bot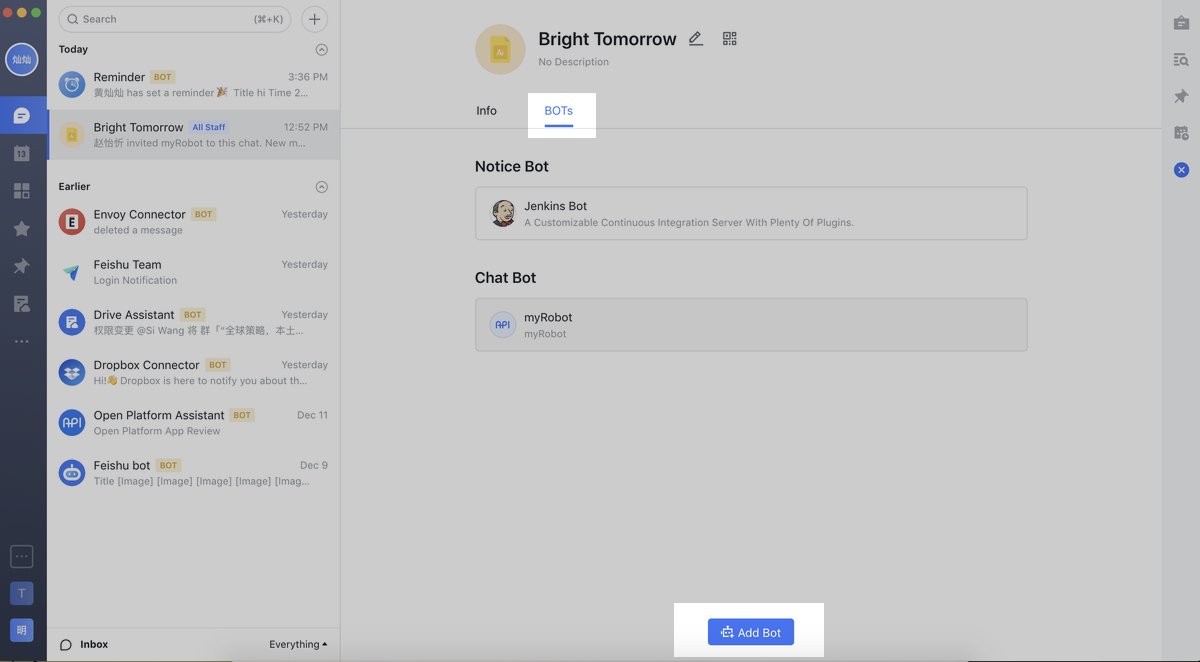 5. Search for Reminder.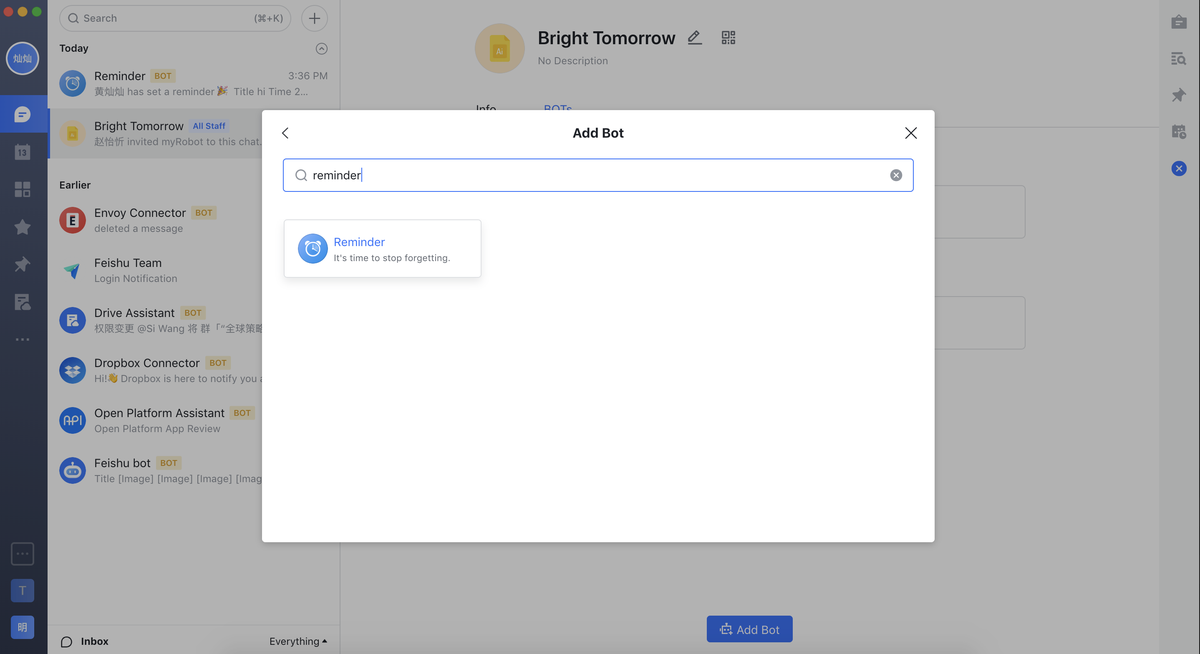 6. Click Add.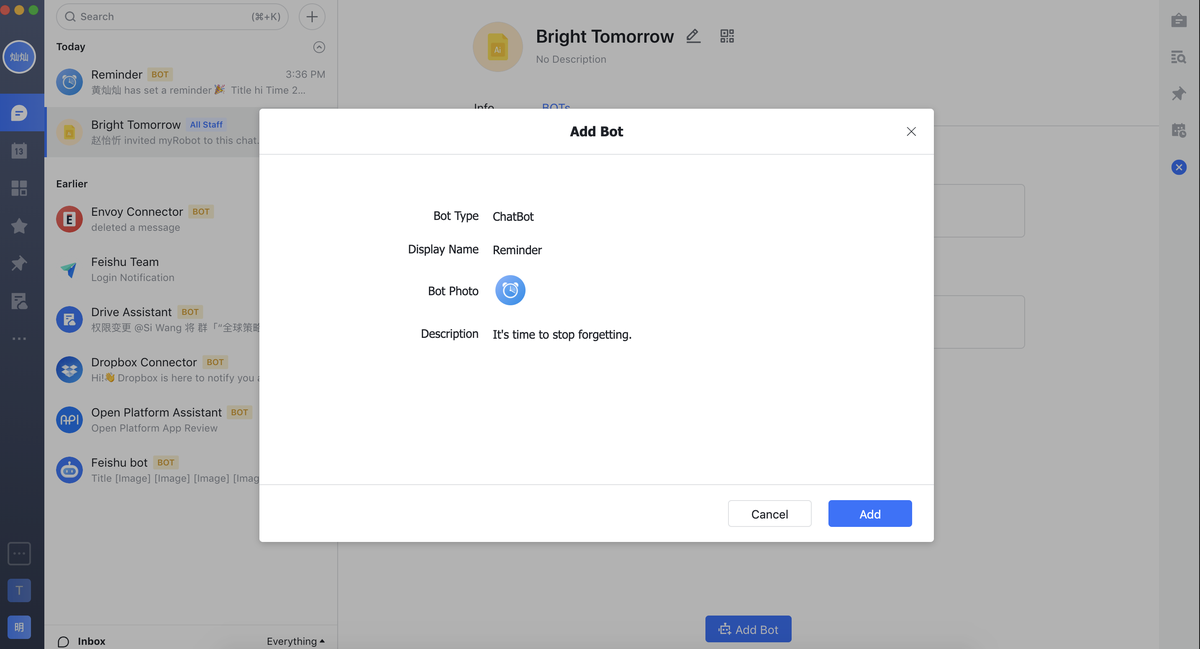 7. @Reminder in group chat
8. Complete setting up your group reminder.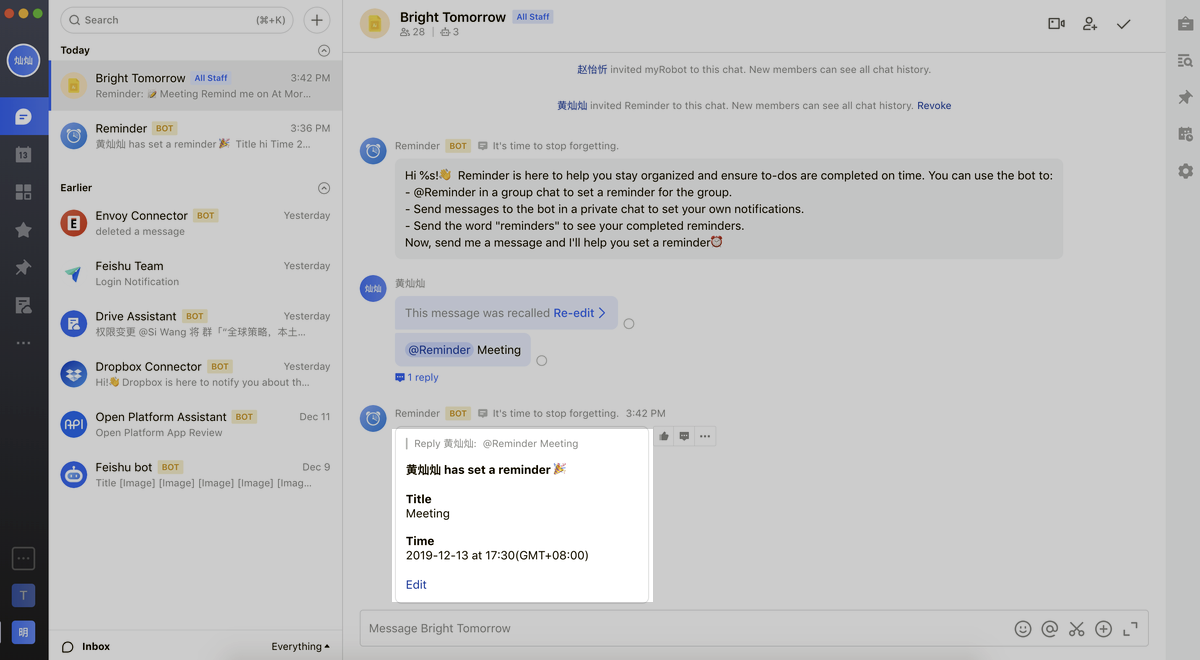 9. Click More Settings or Edit in a message card.
Note: You can change the topic as well as set frequency, time zone, date and time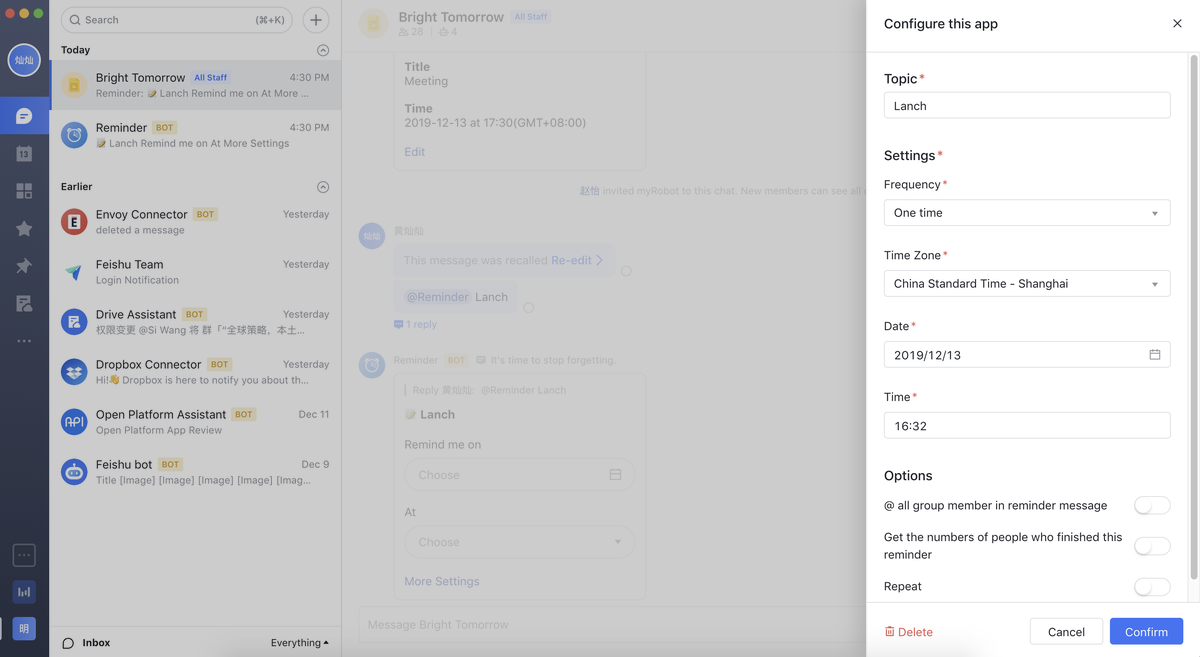 10. Click Confirm. 
11. Type @Reminder in the chat bar to receive all unfinished or not yet completed reminders. 
👏 Congratulations
You've enabled members in your organization to be more efficient in their work! They can now receive reminders on their direct chats or their personal messages.