Are you struggling enough to manage your documents for those end-moment team meetings ? Wanna chat,call,Schedule meetings,block calendar,mail,the list is endless for multitaskers like me and you right ? Voila,
eishu is there to manage all the multi-tasking jobs and help you with managing thy last moment documents/findings for the presentation !
Creative Document speaks louder with emojis on it ! 😜
•

​

Many of you might wonder how to make your document more visible to others especially when it comes to creative agendas and you don't want to make it look boring; Well, emojis do create some type of excitement that is not limited to chats these days, thanks to

eishu ! You can add suitable emojis to make your

eishu doc look more interesting and eye-catching to the readers. Hence, motivating them to read your curated content !
How to add emojis on
eishu doc ? It's very simple !
Press
windows+.
To use emoji in any
eishu app(chatbox,doc,etc).
Click right from the cursor to select the option
"Emoji"
Hopefully, your next document will be full of life with emoji added to it ! 😆
Don't Want to miss any of thy important/sensitive/confidential documents or something important you deleted by mistake?
We do understand that we can't keep 100+ files as our saviour banks but kudos to
eishu for saving our much needed documents via favorites(starred) section where you can store all your important documents,presentations etc. Also, you can bifurcate your favourites corner clicking on "All Types" to select specific types of documents in case you're having plenty of favorites to store. Also, You can find thy deleted docs here !
No need to poke thy owner of the doc to resend you the document again and again ! ⏳
End Moment Presentation and you're still juggling with multiple tabs and documents ?
What if your manager randomly mentions your name on a call to share that one specific type of document and you're wondering to find that one doc out of many docs in microseconds to milliseconds ? Feishu has an astounding solution, For all your end moment presentations on call, with google search engine to do the needful further ! Just search for thy doc name on google search bar and there you go ! ✔

No more excuses to thy boss, for your end moment presentations ! 🙌
Your colleague mailed you some of the important documents and you're sick and tired of switching to mail tabs from your personal to professional inbox ? -
Mail is there to Nail ! 💫
Mail feature gives you an amazing platform to link your professional business mail account to your very own business
account !
Fun Thing : You can add personal labels too, bucketing your mails into desired categories.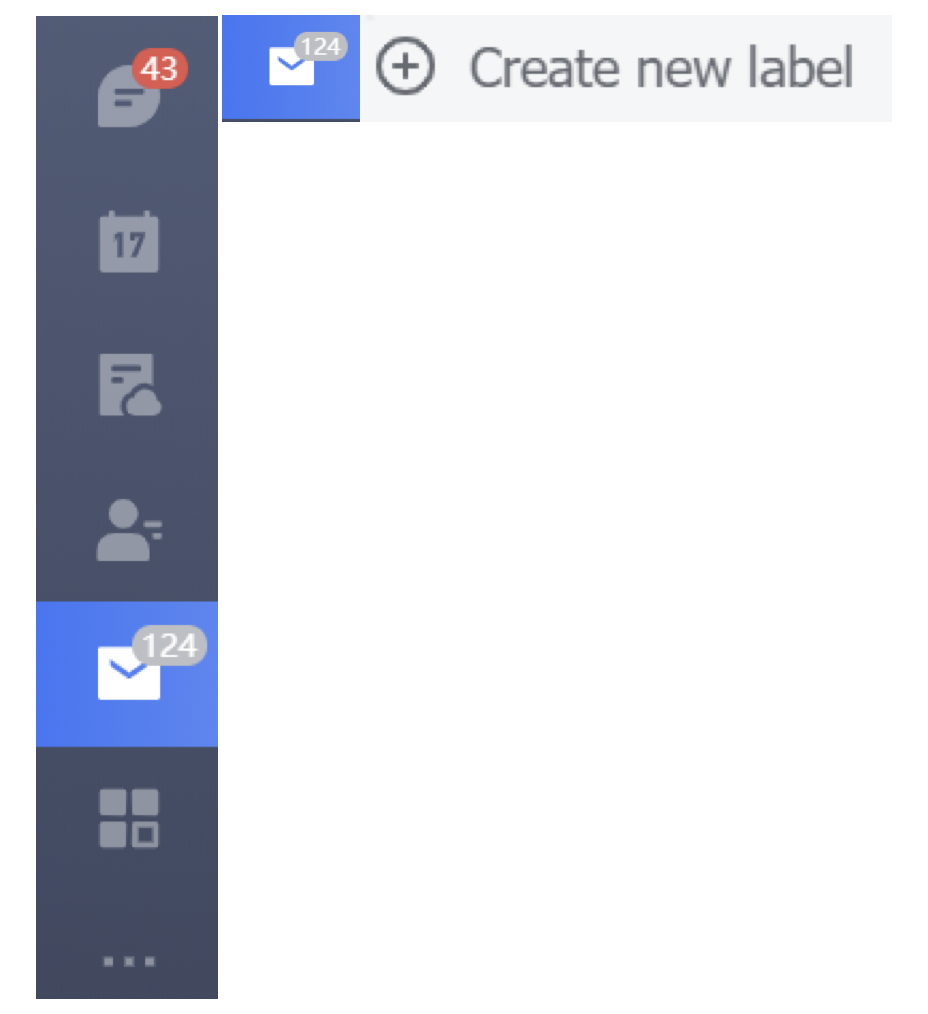 Say goodbye aka adios to thy personal and professional mail barrier ! 👋